And here you go, Burpday Gurl !!!
Pardon me for calling you by your nickname,
Dinosaur...
Haahaa!
Happy Happy Birthday To You!
And now, it has been revealed that the
Dinosaur
I meant all the while in my bloggie is none other than the
Fairest
of 'em all,
Ri Wen...
Here you go Girl...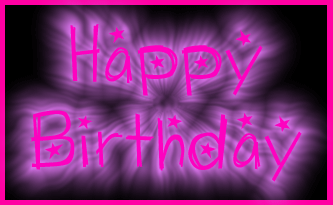 Em, I lost my golden mini key to my wardrobe. I've search throughout the basketball court of
K17
and it was nowhere in sight. Any samaritans happen to see the golden key, please contact me,
Nana Lana
. Haha! Crapz. By tomorrow, I'll break the padlock to my golden key. What a waste. My favourite padlock some more. Gosh.
Am listening to
"Kiss From A Rose"
while blogging, a nice song though. Haven't been listening to some oldies lately. Shall spring back to those golden old days soon...
Wahaha!